COMPANY PROFILE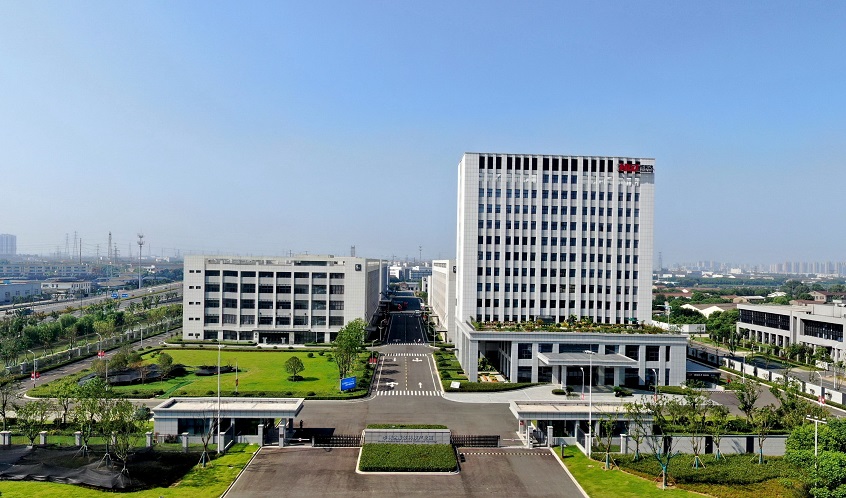 Changzhou Hualida Garment Group Co., Ltd. was established in 1989. After more than 30 years of development, it has become an enterprise group integrating R&D, production, processing and sales, and also has two industries of clothing manufacturing and automobile airbags. The company has maintained the national Top 100 garment industry for more than 20 consecutive years. It is the first "National Export Inspection-Exempt Enterprise", "China Quality Integrity Enterprise", "China Export Quality and Safety Demonstration Enterprise", "Customs AEO Advanced Certification Enterprise", and has also been rated "National Model Workers' Home", "National May 1 Labor Award", "National Employment Advanced Enterprise", "National Green Factory", "Jiangsu Advanced Enterprise in open economy in Open Economy ", "Jiangsu Province Industry-Education Integration", "Jiangsu Province Management Innovation Demonstration Enterprise", "Jiangsu Province Service-oriented Manufacturing Demonstration Enterprise", "Jiangsu Province Credit Demonstration Management Enterprise", "Jiangsu Province Social Responsibility Model Enterprise", and maintained Changzhou Industrial Five-star Enterprises for 10 consecutive years. The company's own brands "Prince Armor" and "Hualida" are well-known trademarks in China.
Over the years, the company has adhered to the road of "green production, technological transformation, research and development, and transformation and upgrading", and has now become the largest clothing export enterprise in East China and one of the largest automobile airbag production bases in the country. The company's main products are down jackets and functional sports and leisure tops. The products are exported to 38 countries and regions. The factory has manufactured products for some world-renowned brands for more than ten years, which enjoys high reputation in the Japan market. Years of accumulation of integrity have steadily formed a good trend of cooperation between high-quality markets and high-quality suppliers, and cooperation between high-quality brands and high-quality enterprises.
The company combines the advantages of traditional industries with transformation and upgrading, and cooperates with brand customers to reform and innovate, and respond quickly to every new customer demand, new concept, and new idea. Establish a Hualida innovation incentive mechanism to encourage employees to make innovative proposals and share innovations. By strengthening development and innovation, it has formed "product reengineering with function as the core", "intelligent manufacturing with quality and efficiency as the core", and "channel reengineering with internal circulation and diversification as the core", which provides a strong institutional guarantee for the development of enterprises.
Focusing on the new positioning of "technology, fashion, and green" clothing, and designing in accordance with the industry's advanced concepts, Hualida built the new garment science and technology industrial park in 2019, adopting international advanced production equipment, aiming to create a high-quality development of national clothing intelligent manufacturing. A series of automatic equipment such as automatic spreading, automatic cutting, automatic down filling, automatic template, automatic hanging system, automatic packing and shipping, etc., have rapidly improved flexible production and agile manufacturing capabilities. Through the industrial Internet, 5G, big data, cloud computing and other technologies, the park has established a digital and integrated production and operation management and control platform, opened up the upstream and downstream supply chains, and led the world in large-scale rapid response capabilities. Hualida has been rated as "Jiangsu Province Manufacturing Demonstration Factory", "Jiangsu Province Textile and Apparel Intelligent Manufacturing Demonstration Enterprise", "Changzhou Industrial Internet Benchmarking Enterprise", and the first industrial Internet secondary analysis unit for textile and apparel in China.
Hualida Group has been adhering to the management concept of "staff-oriented" and is committed to building a caring enterprise. As the National Model Employee Home, in addition to providing stable salaries for employees, the company is also equipped with gyms, libraries, employee supermarkets, infirmaries, etc., to build a harmonious and comfortable environment for employees. As a demonstration enterprise of corporate culture in Changzhou, the company attaches great importance to the construction of corporate culture. Formulate and implement the "Hualida Thousand Talents Program", face the society and recruit talents, and provide sufficient development space and personnel promotion policies for all employees. After employees join the company, the training is carried out in accordance with the two lines of technology and management, so that every employee has the opportunity to become an excellent administrative staff and professional technician. "Staff Skills Competition", "Hualida Annual Top Ten Advanced", "Star Staff", "Excellent Team" and other selection activities have built a diversified platform for employees to stand out. The company builds a "family culture" with love, and holds the "Group Association of College and Technical Secondary School Students" and an innovation sharing summary meeting every year to fully demonstrate the company's philosophy of respecting knowledge, talents and employees. Through a series of activities such as staff cultural performances, fun cultural and sports festivals, speech competitions, etc., talents are discovered and employees' sentiments are cultivated. The company invests 2 million yuan every year to establish an "employee care fund" to help employees who encounter difficulties in life. The company and its employees have formed a good atmosphere of mutual trust, two-way gratitude and common development.
As a responsible "social citizen", Hualida actively repays the society while developing itself rapidly. The company is the vice-chairman unit of Changzhou Charity Federation. It makes donations to Changzhou Charity Federation, branches and poverty-stricken areas every year. It is the first batch of enterprises listed on the Jiangsu Province Corporate Social Responsibility Model List and won the "Changzhou Charity Contribution Award",extending the cultural concept of becoming an excellent enterprise by creating new value and contributing to society.